Tuned/Dyno'd the PT6262A & HKS 264s...500+whp!!!
I finally was able to get to the dyno last night. I went to STP Motorsports (real nice guys!) and Andre tuned her for me. Here is the list of mods
- 1JZ stock
- HKS 264 cams
- Sard 650cc Injectors
- PT6262A turbo
- 3" full exhaust
- PT 31x8x3 fmic
- Blitz ECU
- Emanage Blue (only fuel tuning, no timing)
- 93 octane pump gas
- 17-18psi boost
520whp and 418wtq!!!!!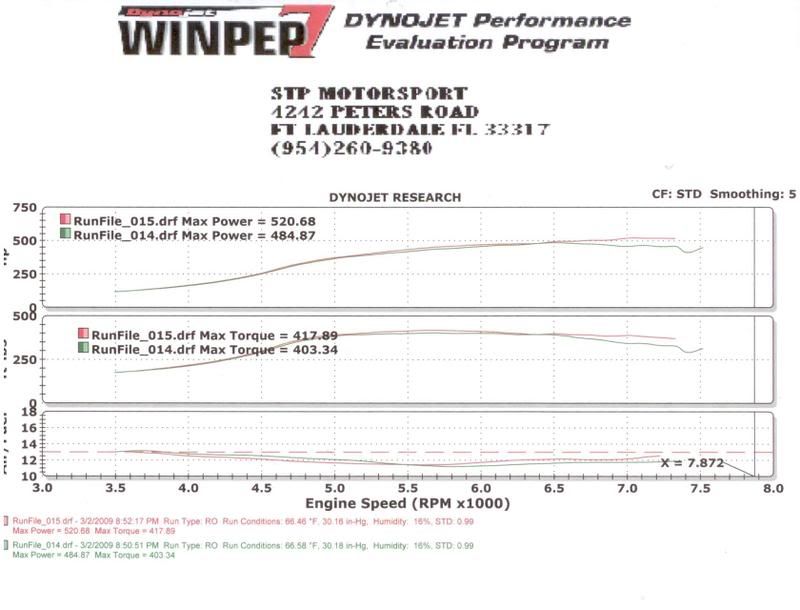 The car feels GREAT!!!! sooo smooth running and rev up HARD!!!!!