I had Tweak'd Performance build me a brand new engine harness for my 6spd Pro-EFI car. From payment to delivery, the process took 44 days and cost $1260 and I am very happy with what I have in my hands now.
I contacted Tweak'd in late August about building me a harness for my current build. I had many questions and concerns and called a number of times within a 2 week period. I mostly dealt with Cam there and he was always happy to explain his answers thoroughly and it was his professionalism that really sold me on having my harness built by Tweak'd. I opted to keep my original TT auto harness ($150 rebate if you send it to them) and have them build me my new 6spd harness from scratch. I had purchased my Pro-EFI 128 earlier in the week from member Brian Troll and sent Tweak'd the oil and fuel pressure sensors, MAP sensor, MAC valve, CAN display and iBoost switch wiring/connector, injector clips, and Nissan TPS from my Q45 throttle body. I also requested for the harness to be wired for flex fuel although I will not be setting the car up immediately for E85, without the TRAC pump wiring, and without the stock twin turbo wiring.
After my package was received, I was again contacted by Cam and asked where I wanted the sensors mounted. Initially I was quoted 3 weeks to have the harness built but twice a specific resistor wasn't available and needed to be sourced and it pushed having the harness shipped out to me for an additional two weeks. One of these times I was contacted by Cam and told about the delay which I very much appreciated.
Today I received the harness and am very happy with what they built for me. I have not installed it into the car but will update this thread once we get the car fired up and make sure there are no shorts. What I can comment on is how organized and clean the harness is and how happy I am that all the connectors are new and not the shitty, brittle, 20-year old connectors I had before. I feel confident in plugging in a coil pack connector without having the clip explode and shoot black plastic shrapnel everywhere.
On with the pics!!!
Old automatic twin turbo harness:
New Tweak'd Performance 6spd Pro-EFI harness:
No adapter harness needed, it plugs right into the Pro-EFI: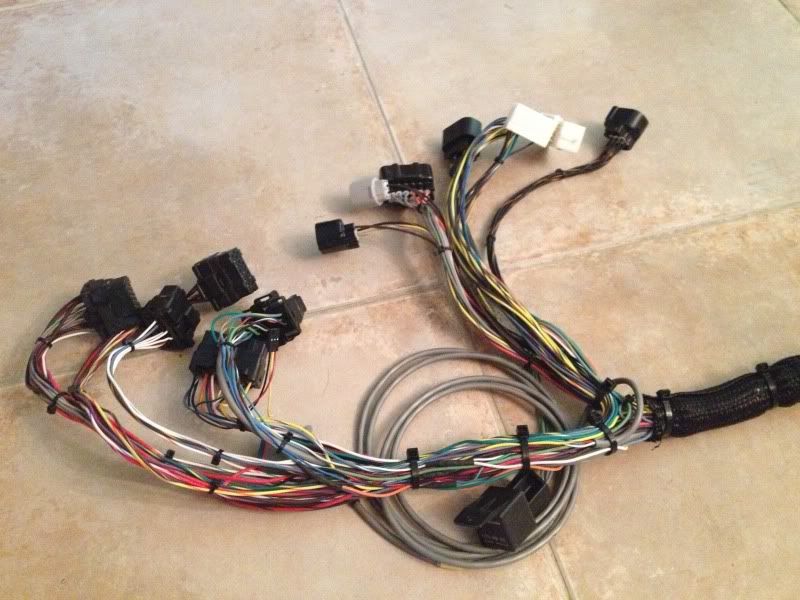 Wideband and MAC valve:
All brand new connectors, new injector clips: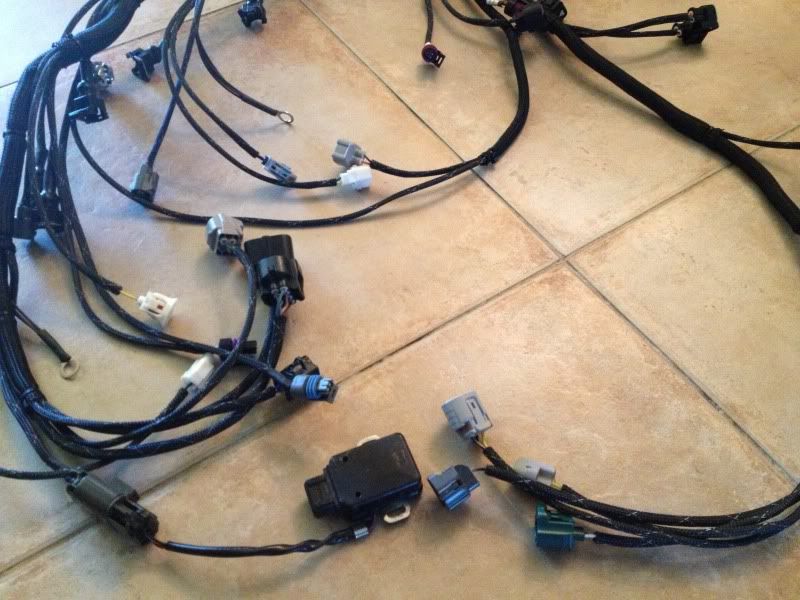 Sensor connectors are all pre-labeled: