What wheels for Diamond White Pearl Supras?
-Mods- please move if need be

Hey everyone I just purchased my first Supra. I posted it in the NEW TO SF section.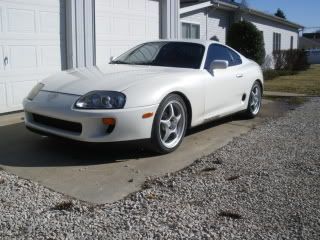 Here is what I am curious about though: I want to know what wheels look good on the Diamond White Pearl Supra's with gold emblems. I know there aren't too many out there so if you have some pictures please post them.

Also, if anyone knows just HOW MANY 1995 SE's were DWP and 5speed manual that info is greatly appreciated as well.
Thanks!