Discussion Starter
·
#1
·
Hi Guys,
Difficult question, hope some one can help me.
I have an RPS clutch (the twin plate carbon) and the heart got damaged while tuning my engine on the dyno. I have an engine dyno so I was not 'operating' the clutch, only had it on to connect with my dyno. I made 800 Nm of torque, the clutch is rated for more than that (I think it's rated for 800 ft lb which is about 1000 Nm).
I contacted the supplier of the clutch and they are not willing to sell me the hearts so I can have the plates repaired here in the Netherlands. I have to ship the complete clutch back to the states (300 euro) and have it repaired there, and shipped back (another 300 euro). Total costs 600 euro = 750 USD. A little bit too much if you ask me for such a simple repair job. Also it took them two weeks to come back with a reply, so if it already takes 2 weeks for a reply, how long will it take to have my clutch repaired back?
Correct... So first I am looking for a solution locally.
Here is a picture of the splines. I need them for both clutch plates: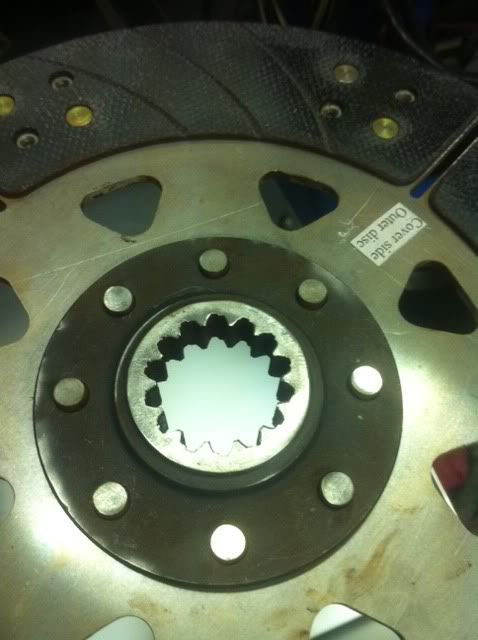 I checked some other threads and the splines are 14 x 30.8mm are the hearts of the Tilton clutches the same as the RPS clutch? These RPS carbon clutches should take all abuse you can give them, but they have given me nothing but trouble.....