Discussion Starter
•
#1
•
I am looking for a combination of any of the following items. i can pay with paypal and will pm you offers. go ahead and post with what you have and what you are looking for the item. i am mostly looking for good condition used parts to keep the prices a little lower for the college kid budget
if u are willing to part with a newer item for a low price, that is welcome too. i will also use this thread to update what i am looking for from time to time instead of always making newer threads. thanks for taking your time to look and help a fellow supra brother out :naughty:
prices are always negotiable... if u have one of the items and dont like my price, feel free to pm me and state what you want for it.
Big Stuff:
+R154 - prefer local
+Blown or used 7mgte - prefer local and blown
Aftermarket Stuff:
+Greddy Full Auto Turbo Timer- $50 shipped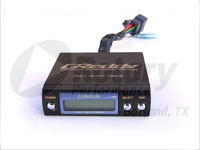 +HKS 3000 Pipe- $60 shipped
+Cooleeze Accordian Intake Pipe w/ Couplers- $75 shipped

+Lotek 3 or 2 Gauge Pod in Burgundy- $35 shipped
+"Stockish" Mounting Aftermarket FMIC- [looking for one that will mount easily]
Stock Stuff:
89+ Front Bumper [white]- $?
89+ Fan Shroud- $?
89+ Fog Lights and all hardware- $40 shipped
89+ Battery Tie Down- $5 shipped
Thanks,
-Tyler