What is your First & Last name?
Michael Shackelford
What is your email?
[email protected]
What is your phone number? -Optional:
5135450002
What is your City? :
Cincinnati
What is your State? :
Oh
What is your Zipcode? :
45255
-----------------------------------------------------
Ad Description:
------------------------------------------------------
Edit: Just in case, the price is $5000 OBO..
Just in time for bike season... I picked up this bike a little while ago, and soon realized I'm still not mature enough for it. That said, here is some info on the motorcycle.
It's a 2001 Suzuki GSXR750.
25k miles (but it runs great, no smoke, shifts great, no issues at all).
Brand new front/rear tires
Jardine exhaust
Power commander
New red tinted windscreen
Brand new grips (color match)
If you get the bike, it comes with 3 helmets (1 XXL, and 2 XL's), and a set of Icon leather riding gloves.
New spark plugs
Newer headlight
It has been down, but doesn't appear like it was that bad. Frame sliders saved it. The plastics are a little scratched on the left side, and the tank has a small dent. I don't believe the tank dent is from being down, because it's location doesn't really fit. The dent is only cosmetic, and didn't actually dent the tank itself, just the visual outer casing. I like being upfront about everything, but I also feel as if the description might scare people off. It's a great looking bike, and gets nothing but compliments. You would never know the mileage if it weren't on the odometer lol.
On to the pictures...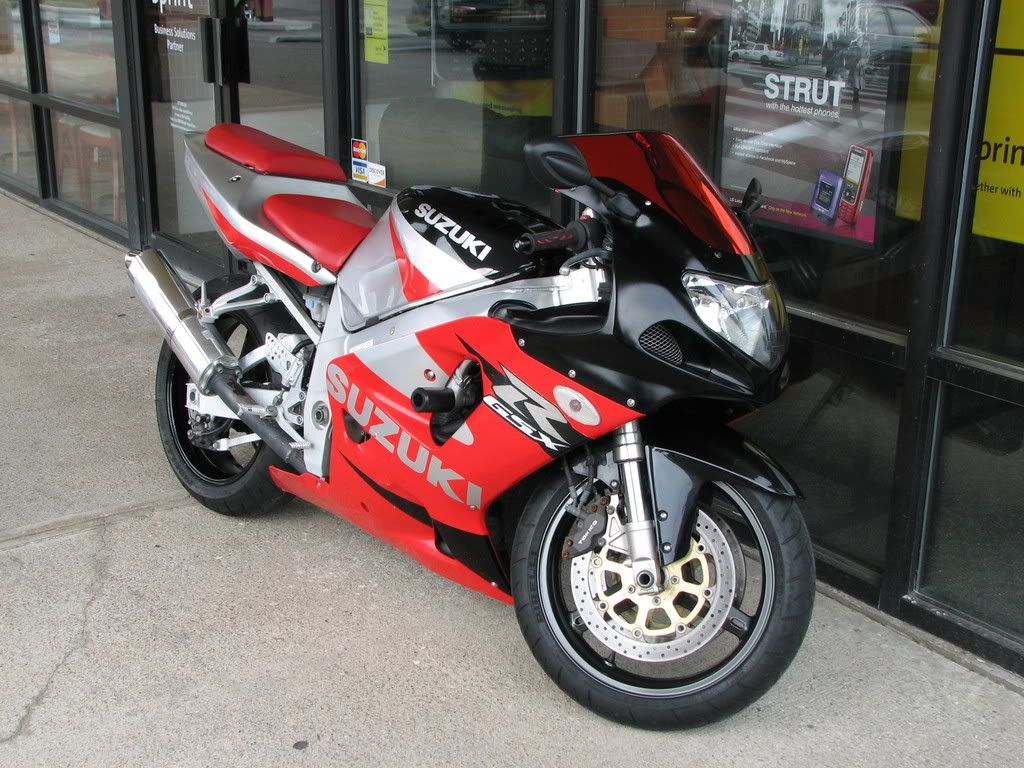 Let me know if anyone has any more questions. Thanks,
Mike.