Discussion Starter
•
#1
•
The car is a VERY clean Rennaisance Red 6spd 93 TT Supra, with brand new wheels/tires, targa top and tan leather interior. I've been building this Supra up to go single, and it now has a new clutch in it that is able to withstand over 750whp and the most recent add-on, is a fully built rear end with the TRD LSD and the jspec 3.27 gears. Tastefully modified and at an estimated 430rwhp. This car literally has all the bolt on's you will need to go single - it's just begging for it now!
I am forced to sell or trade, because I have a back problem(sciatica) and I can no longer push in the clutch. I am looking for an auto that has LESS mileage or very similar mileage than me. The car also has to be in good condition compariable as mine. As far as Mods, I do not mind. If your car has wheels, and you like your wheels better, we can swap out and etc. same goes to all the parts.
The part's list:
84xxx miles on the original engine/chassis
Modifications:
Brand new TRD LSD rear differential with the j-spec 3.27 gears (along with all new internal components/seals)
GReddy 3row FMIC (t-bar clamps holding everything together)
RMM 3" downpipe
HKS Titanium Race Series 4" cat-back exhaust
Blitz SUS intake with topspeed polished intake pipe
600mile old Southbend DXD-Feramic disk and pressure plate (500miles were break in miles)
New OEM flywheel as well
New OEM pilot bearing
New OEM throw out bearing
New snap rings and everything for clutch install
Lowered with GAB(KYB) shocks with Eibach springs
interior:
new OEM dash panels
new OEM armrest
new OEM shift boot along with the dash piece it connects to
new OEM shift knob
new OEM weatherstripping around the targa top
new OEM floormat's with silver "Supra" stitching.
kenwood single din cda/mp3/wmv deck
new tweeters (alpine type S)
new mid's in both doors (alpine type S)
autometer boost gauge (mounted in stock clock location)
B&M short throw shifter
exterior:
like new Stillen Front Bumper
like new 17" Gramlights 57C's in bronze. 8.5 front 9.5 rear
new OEM front and rear windshield wiper arms/blades
new OEM cowl for windshield
new OEM weatherstripping that sits right beneath the cowl in the engine bay
like new european glass headlights
like new OEM 98 tail lights
like new OEM 98 clear turn signals (both rear and front side markers are the stock orange'ish color)
Engine/bay:
i've used nothing but Mobile 1 fully synthetic 10w30 with TRD oil filters.
NGK 3330 plugs
6 brand new coil pack connectors
new OEM battery tray
TRD radiator cap
TRD oil cap
PHR polished radiator pipe
transmission:
i've used nothing but Toyota V160 fluid from Jeff Watson.
Just flushed again with V160 about 100miles ago.
electronics:
GReddy BCC
HKS turbo timer (mounted right underneath the dash, in line with the side-view mirror controller...)
HKS EVC5 boost controller(installed 1month ago, bran new condition)
SAFC-II(1week old. Brand new)
I have every receipt for each part purchased for this car. EVERY parts this car has are less than 3k miles old, and they are ALL IN BRAND NEW condition.
I will entertain the Trade with TT auto option first, if no luck, I will put it up for sale.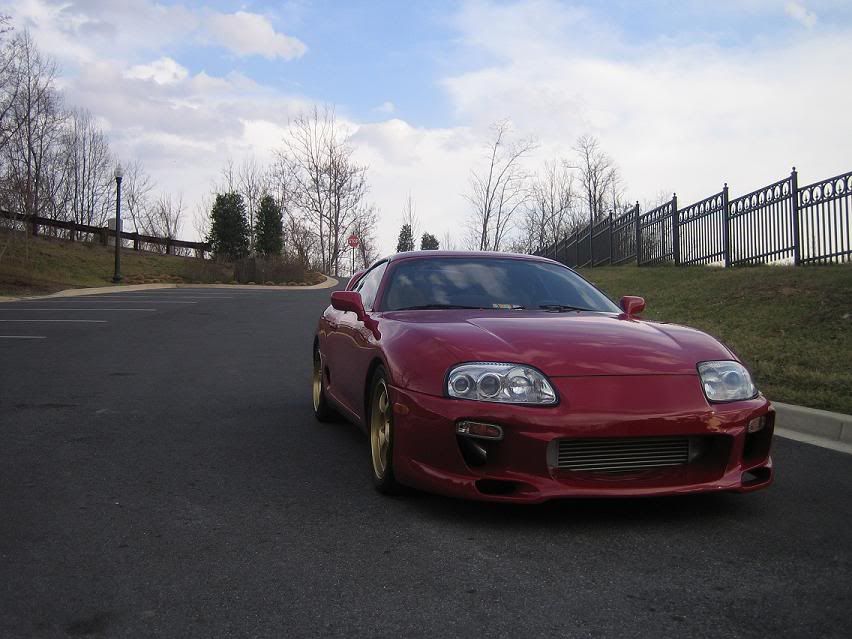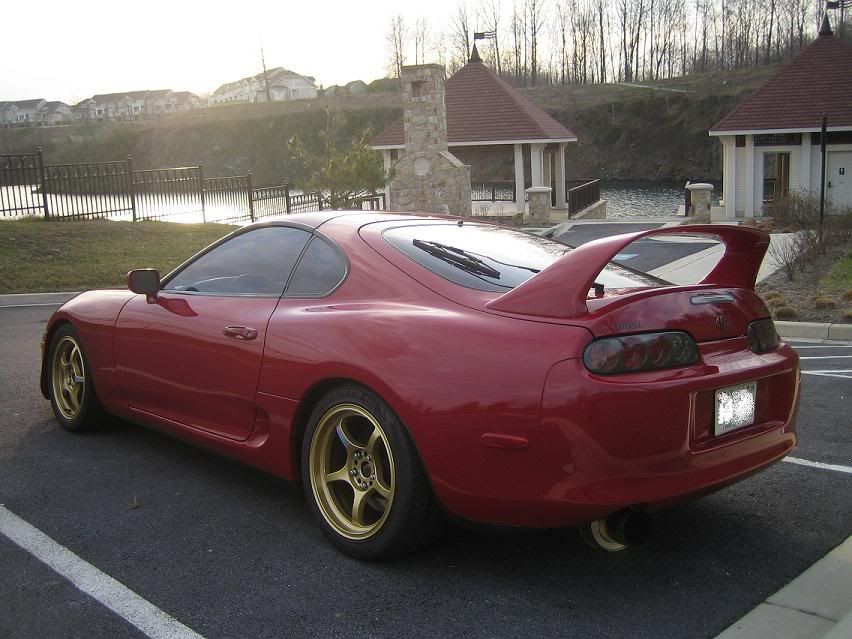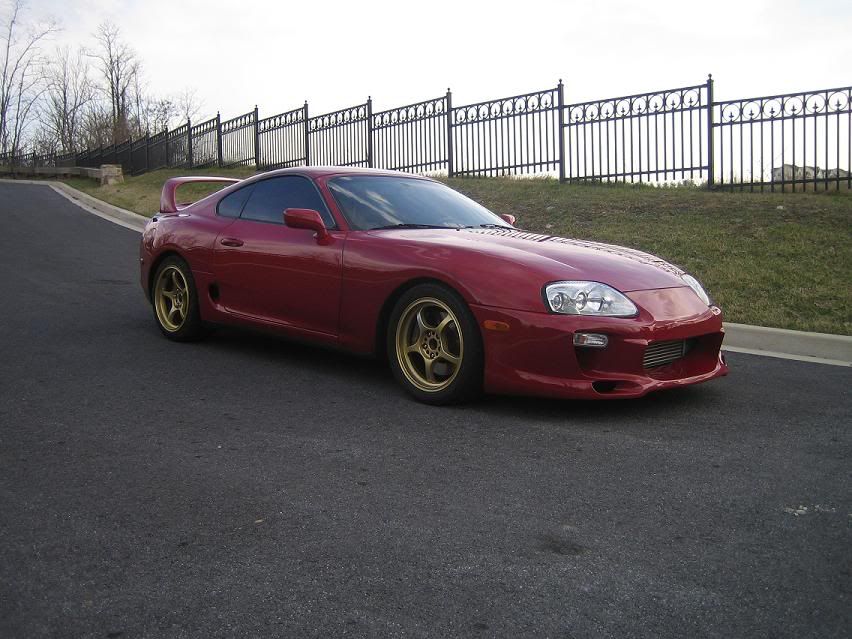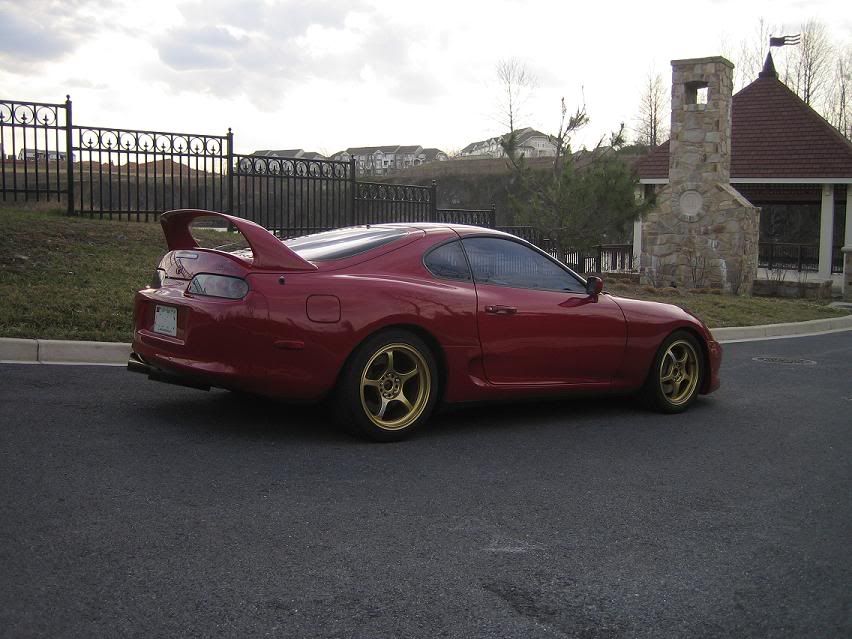 pm me or email:
[email protected]
thanks
John